Whether you're a first-time boat owner looking to get everything you need, or a seasoned waterman looking to fill a gap in your watersports gear lineup, there are a few pieces of equipment that you should have for your boat that will allow everyone to have a good time out on the water. You don't need all of the gear that's listed, but this will give you a good idea of what a fully stocked summertime shed might look like. We're skipping out on mentioning the cooler full of cold ones and the grill loaded with your favorite meats, because let's be honest, you've got all that covered.
1. Ropes, Handles, and Life Jackets

Now this stuff might not be as exciting as the rest of the list, but life jackets and ropes/handles will be some of the most important pieces of equipment you'll own.
Life Jackets
There are a ton of life jackets out there, but we can simplify most of the options down to two main types, which are Coast Guard Approved vests (CGA for short), and Competition vests.
Coast Guard Approved

CGA vests are designed to meet a set of certain safety standards. CGA vests will feature more flotation than a competition vest, will feel a bit bulkier, but are designed to keep your head above water in the case of an accident. When boating it is important to have at least one CGA vest per person on the boat at all times, and this includes anyone who is being pulled behind the boat.
Competition
A competition style vest is a vest that is not approved by the coast guard to be a floatation device. This means that they are not guaranteed to keep you afloat in the event of an accident. Competition vests are much slimmer and are more form fitting than a CGA vest, and they are designed to fit more snugly on your body. Competition vests are designed to be used in a competition environment by professionals, while under the supervision of professionals. Competition vests are not considered life jackets.

Ropes/Handles
When it comes to ropes and handles, there are plenty of options to choose from, and just like most things, the more you spend the nicer the product will be. If you're curious about the differences between wakeboard and waterski ropes and handles, we have a couple of blogs that dive deeper into what makes them different.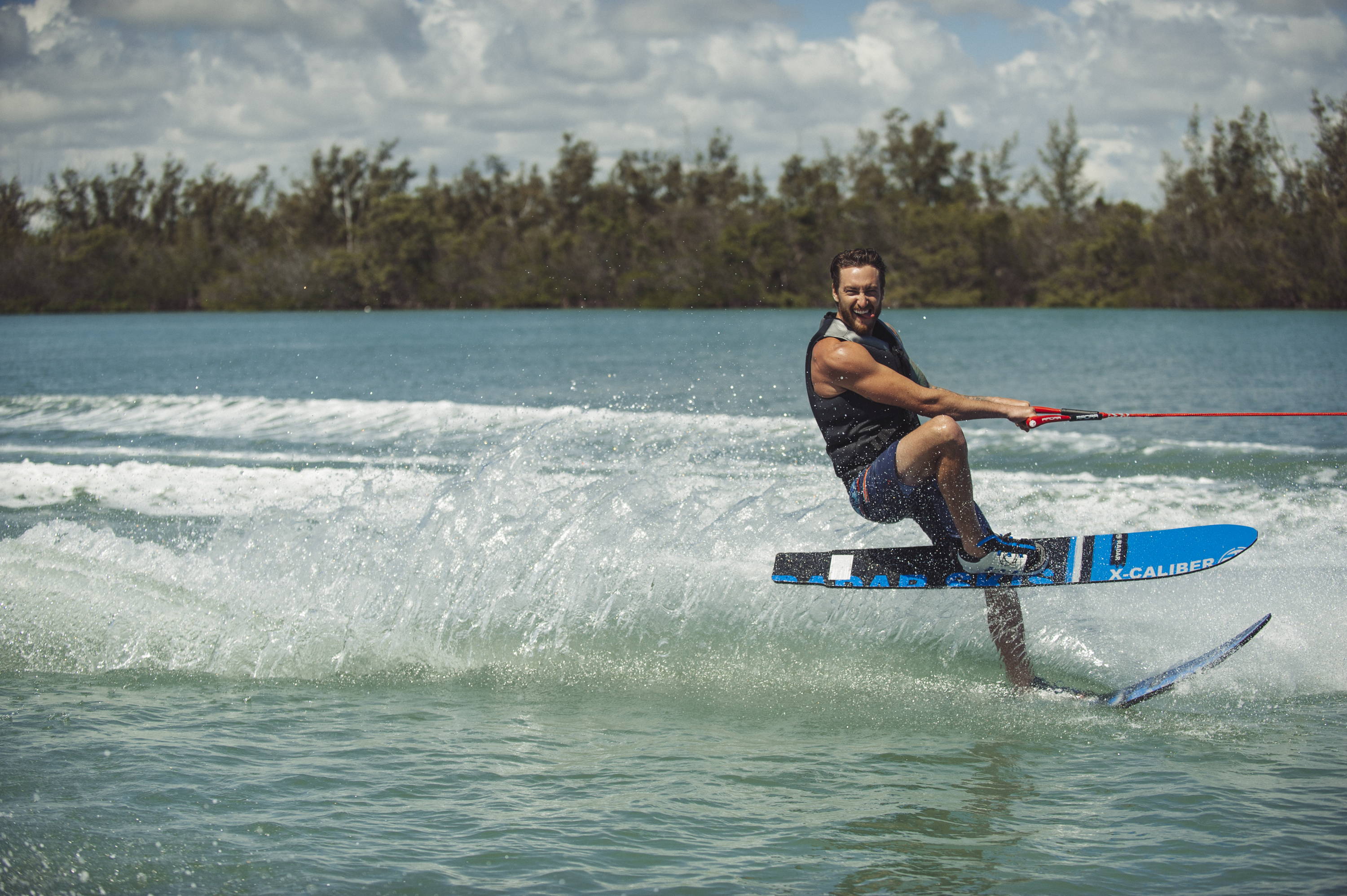 Combo skis are an absolute staple for anyone on the lake. Most of us had our first waterskiing experience on a pair of combo skis, as they are great for getting someone's feet wet (pun intended) and beginning their journey into the world of waterskiing. Combo skis are inexpensive, versatile, and if properly taken care of, can last you years. Combo skis are usually big enough in size to accommodate almost everyone, as well as having a "one size fits most" binding system, which allows for skiers of most foot sizes to feel secure in the ski. Even if you are a seasoned water-skier or wakeboarder, you still need to get out on a pair of combos at least once a year, it's good for the soul.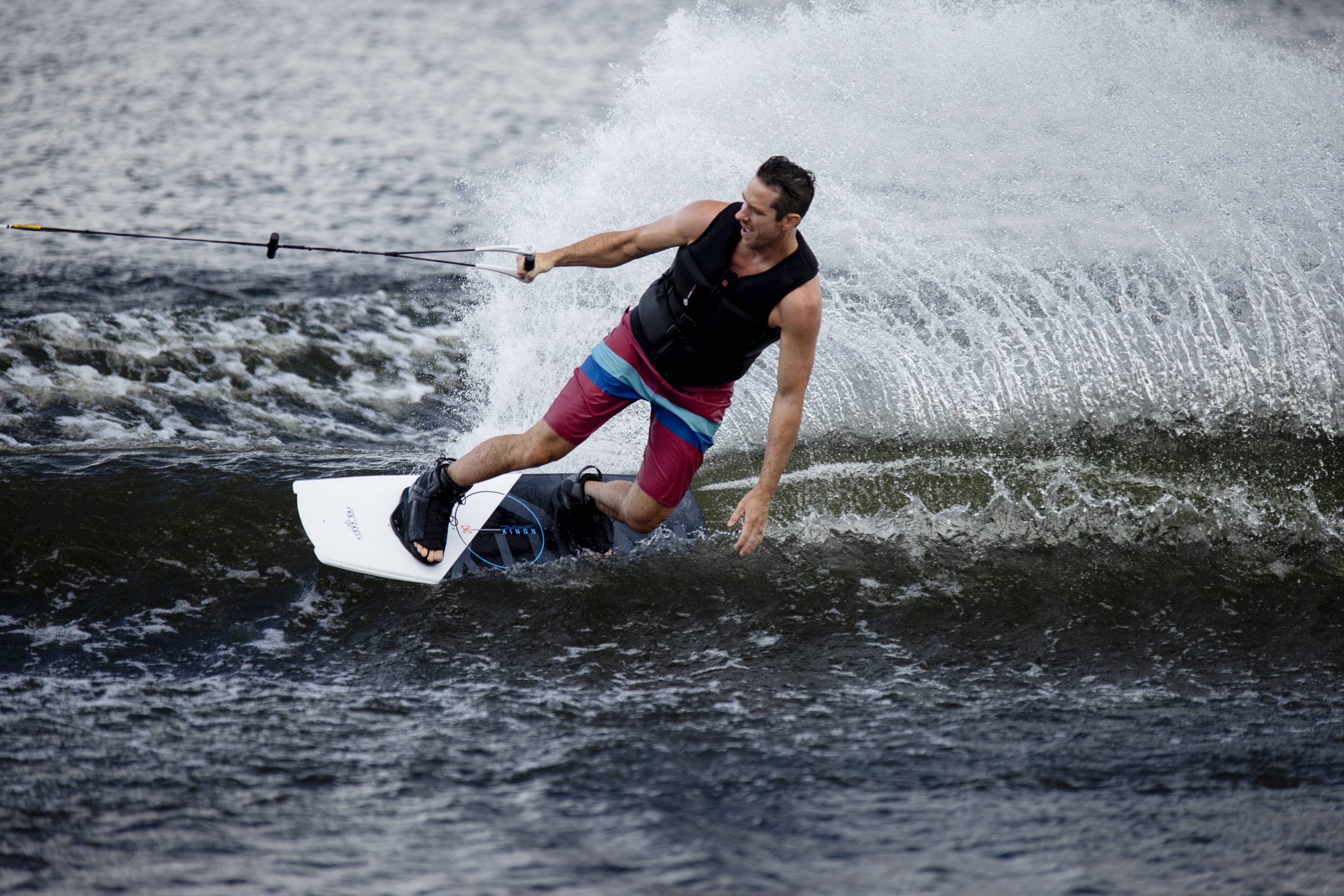 You don't need to break the bank on a top-of-the-line wakeboard package, but you also don't want to grab the budget board from your local big box store. If this is a board that multiple people will be sharing, make sure to get open toe bindings, as they will have a range of foot sizes that they will accommodate. It is also important to check the size chart before you purchase the board, as that will help you determine how long your board should be, as the size of the board you will get is based off the weight of the rider using it. It is always a good rule of thumb to size up when it comes to the length of the board if you are unsure of what size, or fall between two different sizes. Because a bigger board will give you more surface area, which makes getting up easier and riding less tiring.

If you're looking for some recommendations, check out our best wakeboards for beginner's blog here.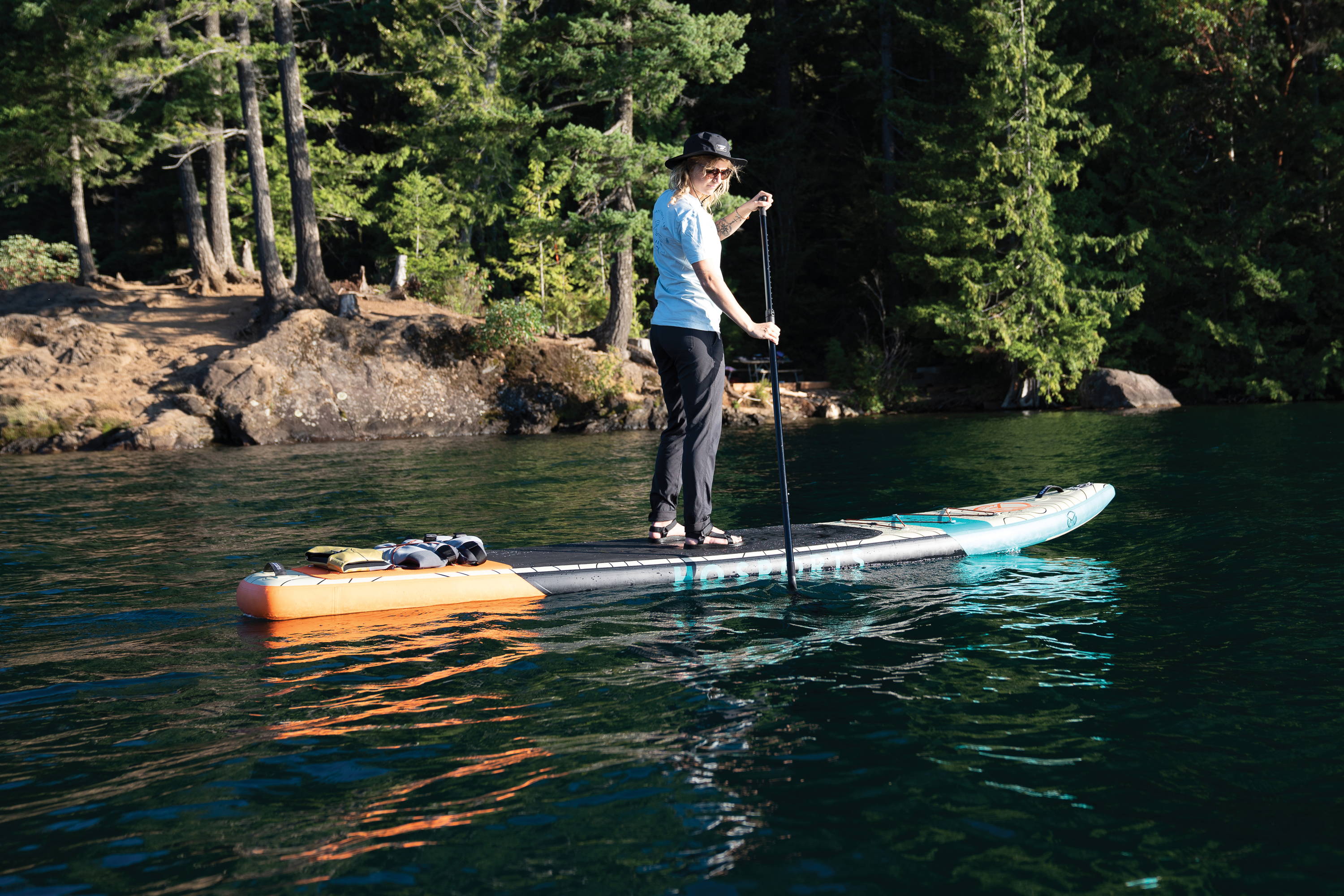 For the lake goers that aren't into the idea of being towed behind the boat, a Stand-Up Paddle Board, or SUP for short, is a great option. Over the last 15 years paddle boarding has seen a lot of growth around the world, and that's for good reason. Paddle boarding is fun and relatively easy once you get the hang of it, making it a great activity for any age. Not to mention, it's a great workout. There is nothing quite like a paddle around the lake at sunrise.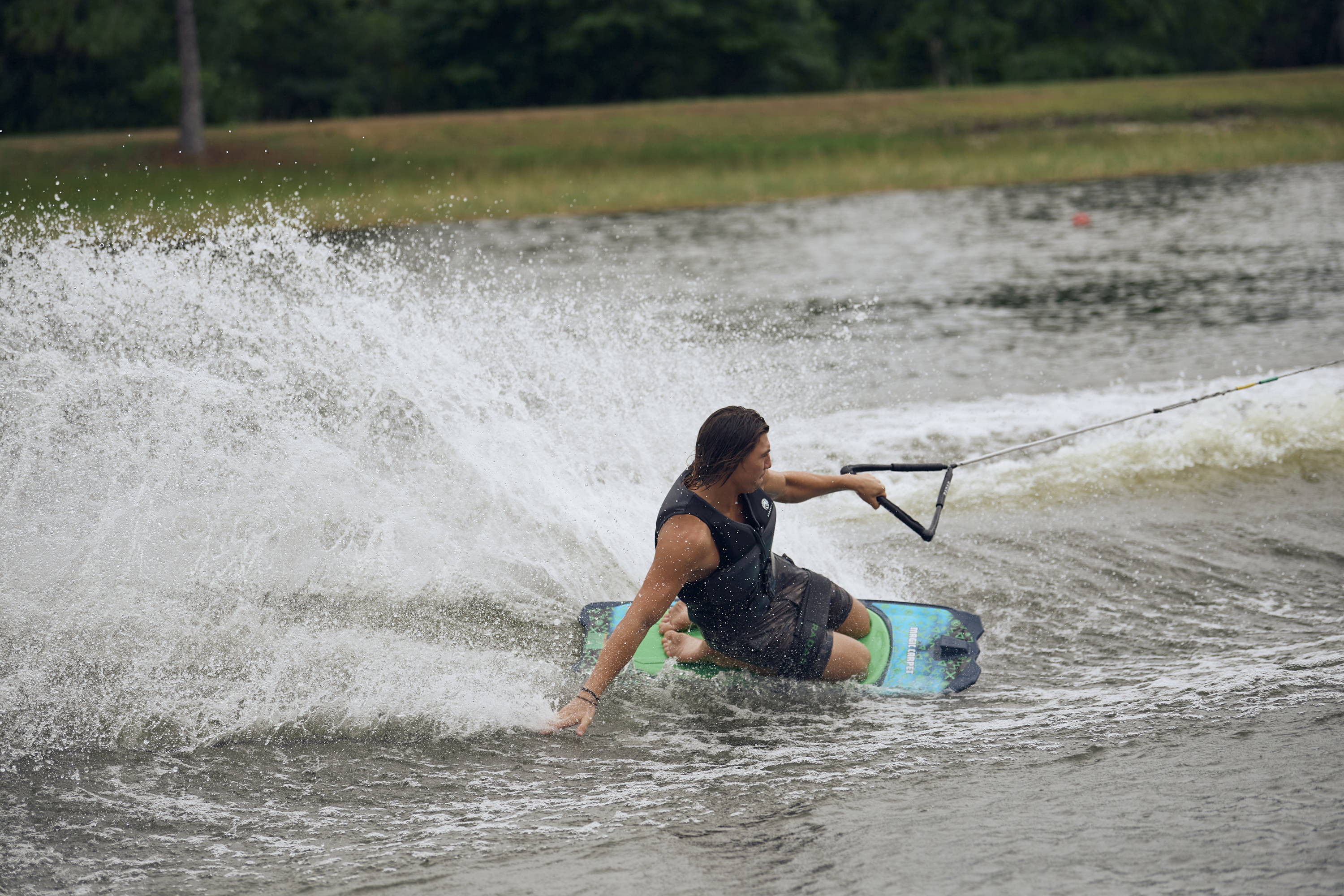 While tubing is a great time, it lacks a level of progression that you will find with other towed watersports. Kneeboarding is a great way to introduce someone to controlled maneuvers behind the boat. A kneeboard provides a great platform for riders to learn how to edge through the water by shifting their weight around, get comfortable holding onto the handle, and start exploring skipping across the water at slower speeds.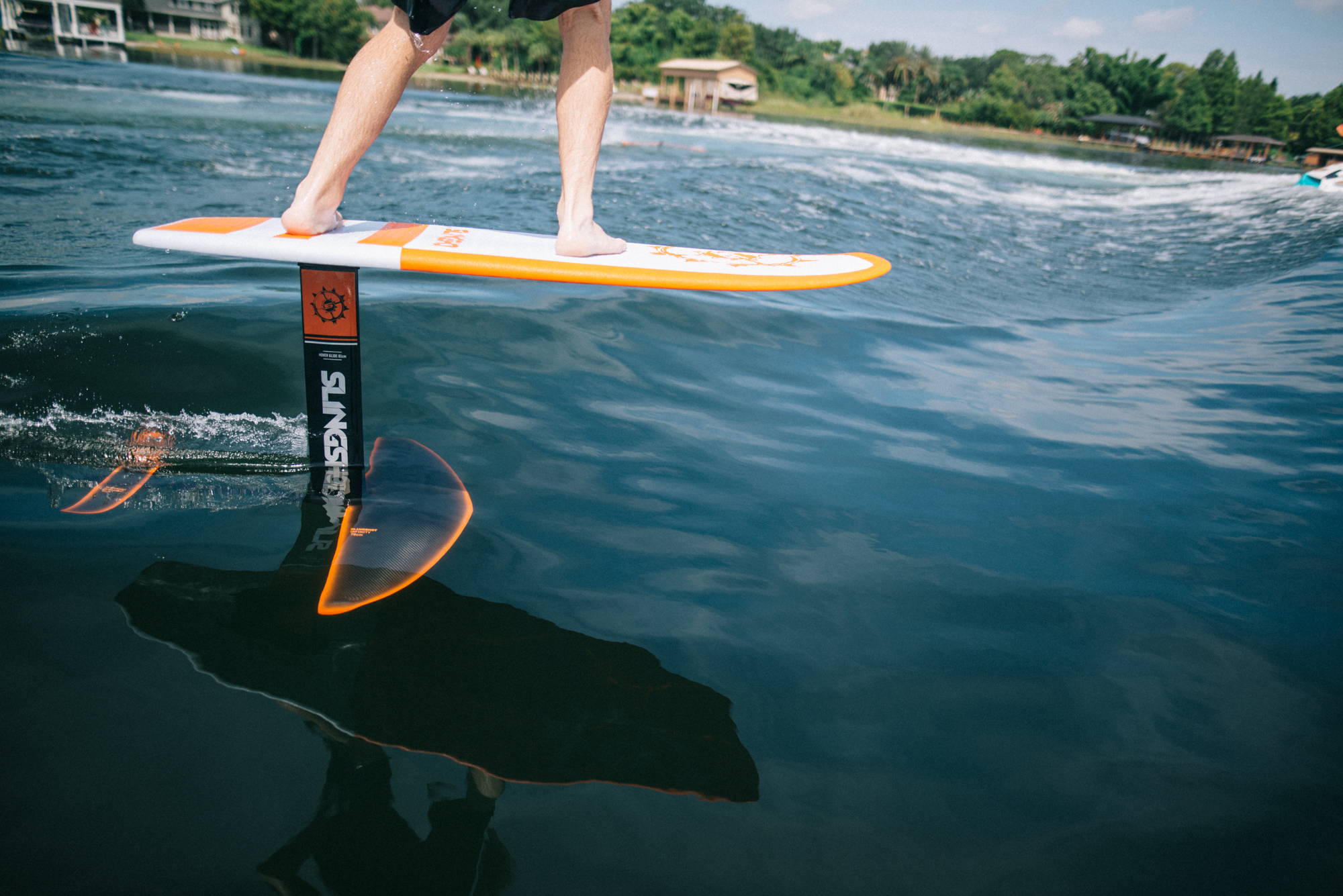 A somewhat recent phenomenon that has come about over the past few years is wakefoiling. You might ask, what is wakefoiling? Good question. A wakefoil is a type of board that allows you to basically hover over the water by using a mast and hydrofoil that are connected to a board that resembles a wakesurf board. This means that while you are riding, your board is not making contact with the water once you are underway, and the foil itself is cutting through the water underneath the surface and providing you with lift. If you have some experience wakeboarding or wakesurfing, you will be able to get the hang of wakefoiling pretty quickly. One of the best parts about foiling is that you can truly do it behind almost any boat, and in any water conditions. Whether you have a pontoon boat, jet ski, or brand-new wakeboard boat, you can have tons of fun cruising and progressing on a foil.
---