The Johnny Rocket is a new for 2023 wakeboard from Slingshot, and is the first pro model board with John Dreiling. With over two years of development the Johnny Rocket was basically designed and built from the ground up, and is ready for anything you can throw at it. Let's take a look at how the Rocket rides.
Cruising around on the water this board feels solid and just a touch on the stiff side. The board edges well and you can tell that the narrower shape is helping with that, as it gives you quick transitions from heel to toe. Overall, the board feels predictable on the water and ollies well, nothing about the on the water ride stands out, the board feels predictable. Can you ride the Johnny Rocket behind the boat? A very experienced cable rider could, or even a boat rider that has ridden plenty of cable, but this board isn't a true crossover and will feel loose behind the boat compared to traditional boat boards.
While this board might feel a touch on the stiff side, that stiffness is definitely focused towards the center of the board, and once you start leaning towards the tip and tail you can feel the board start to forgive a bit more. As with all cable boards once they break in after a bit of riding, the will feel more forgiving and it will become easier to really lean into those presses.
The Johnny Rocket has subtle channels on the bottom of the board, which on some boards are pretty noticeable while doing boardslides, but the Rocket features shallower channels. Imagine that you had a board that you carved out the channel, which gives this board a really flat feel. The channels are also not sharp, so they don't feel aggressive under the board. With all that being said, you feel the board track a bit better than a truly flat bottom board on the water, but won't notice the channels on the features.
Finding a board that rides well on both the rails and kickers is tough, and no board will be perfect on both. With that being said the Rocket can hold its own on the kickers, with no resistance on the way up the jump you will feel prepared for whatever trick you're going to throw. When you land, you'll notice that you will keep your speed and lock in to ride away.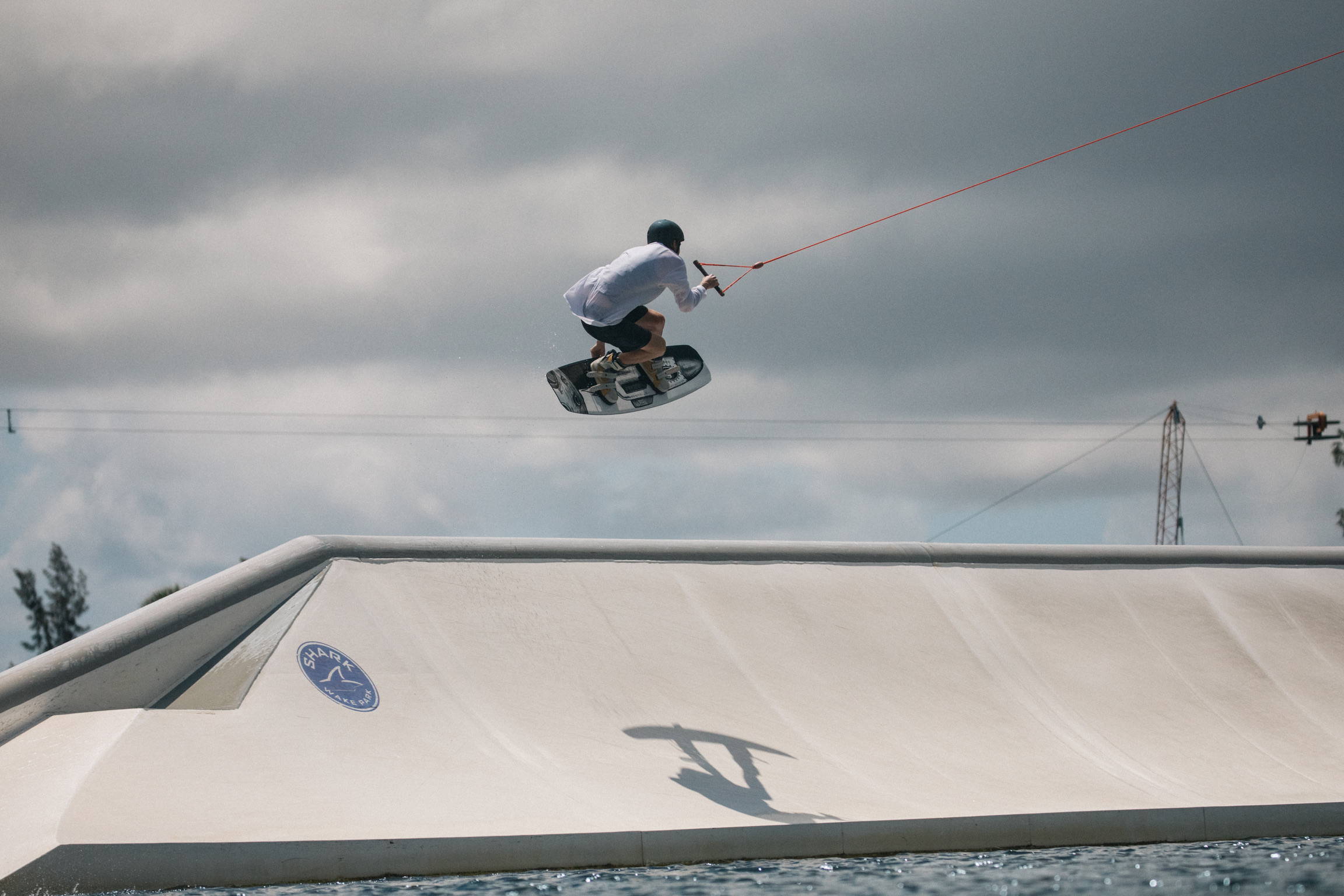 The Johnny Rocket is a great addition to the Slingshot lineup and fits a great niche for the rider who likes to do it all, but isn't quite looking for a true crossover board. If you hit kickers and rails and want a solid, fun, and predictable board, the Rocket is a great choice. If you prefer something more buttery and loose, a board like the Terrain or Coalition would be a better option.
---